FAST. DEPENDABLE. COMPETENT
Delivering Best European Quality
For more than three decades, the name otefal has been associated with innovation, quality, short delivery times from our local warehouse and personal service in the color coated aluminum sheet metal and strips market.
Under the motto "Otefal is back," we are continuing on the proven path with state-of-the-art technology and new names for our products - Luxe Coat powder and Luxe Coat liquid.
Our experienced salesforce and the otefal coating GmbH team, which boasts many years of experience and a high level of product competency in the metal sector, are here to support you and assist you with all of your needs.
The entire portfolio of surface finished aluminum roller products has been available since early 2020. otefal coating's research and development is consistently aligned with the specifications and requirements of our customers. As a result, we manufacture premium yet budget priced products, which are also available in customized versions. Thanks to smart logistics management, otefal coating and its partners are in a position to guarantee the shortest possible delivery times and all-encompassing availability. Thanks to cooperative arrangements with Europe's largest service center, we can also implement fixed format sheet metal cuts and split strips in all dimensions within five business days and at a reasonable price.


Base material
We procure the aluminum we use from carefully selected European aluminum suppliers. Our production uses all variants of the alloy series EN AW-3000 and EN AW-5000.


Quality control
Our laboratory is equipped with state-of-the-art technology and ensures that the complete traceability of the utilized materials is guaranteed. The base material and the finished product are subjected to stringent quality checks prior to delivery. Our tests are in compliance with the test standard of the ECCA and standard testing.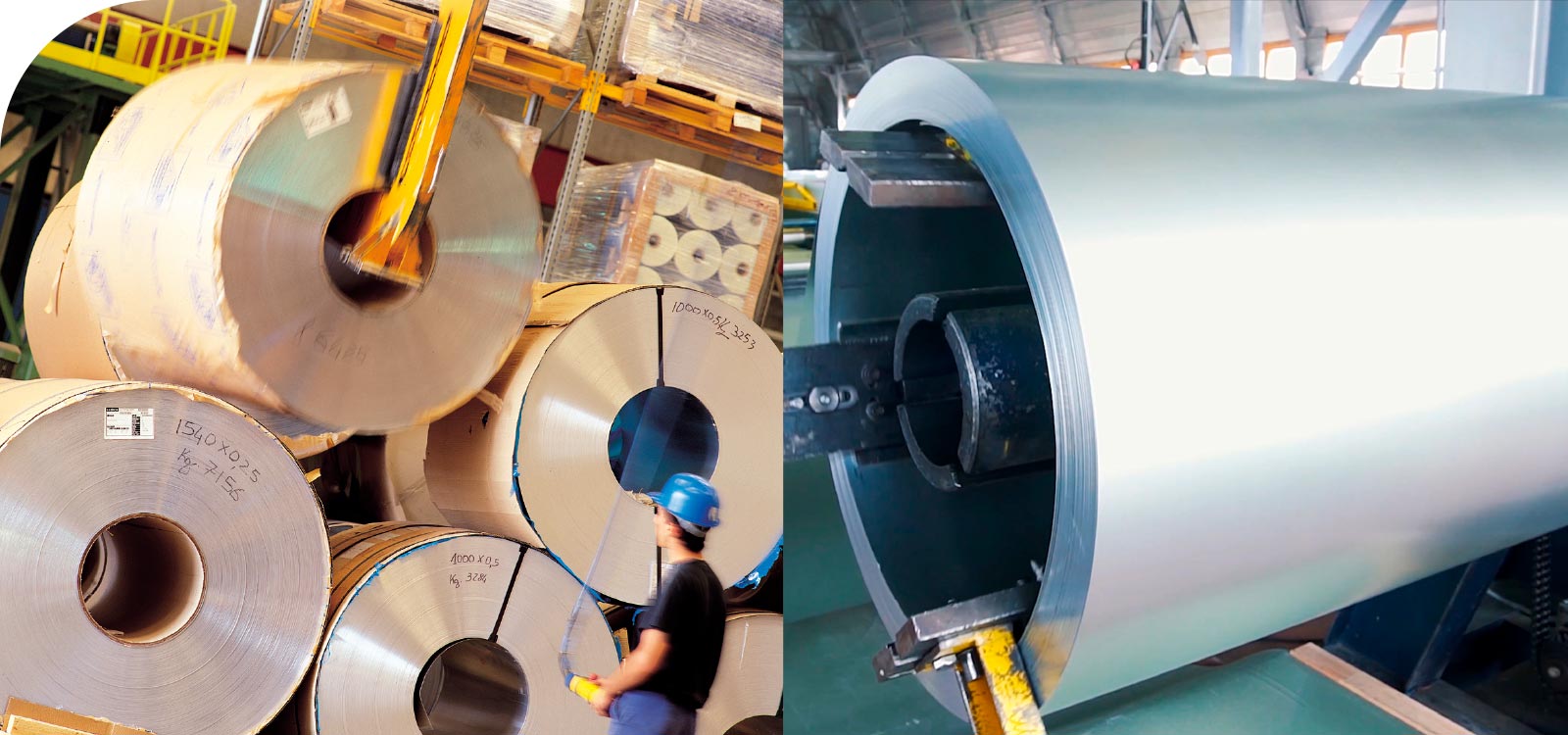 otefal coating GmbH
Silcherstraße 3
D-75045 Walzbachtal
T +49 (0) 7203 9137-0
F +49 (0) 7203 9137-20
info@otefal-coating.de